News Reviewed by Moneybizpedia Team: Cricket World Cup 2023: New Zealand Thrives, but Empty Stands Raise Concerns.
Ahmedabad, India: The opening match of the Cricket World Cup 2023 proved to be an electrifying encounter, as New Zealand stunned defending champions England with a commanding performance.
Cricket World Cup 2023 Kicks Off with Empty Stands and Ticket Sales Scrutiny
Key Highlights:
New Zealand's impressive victory over England marks the beginning of the Cricket World Cup, but empty stands and ticket troubles cast a shadow.
Despite a record crowd of more than 47,000 in a 135,000-capacity stadium, the sight of numerous empty orange seats raised concerns about the future of the 50-over format.
The late release of tickets and fixture changes contributed to the lackluster attendance, leaving fans puzzled and disappointed.
England, the defending champions, suffered a crushing defeat at the hands of New Zealand, with Devon Conway and Rachin Ravindra smashing centuries.
The tournament's lengthy duration and the increasing popularity of T20 cricket pose challenges to the traditional ODI format.
Cricket's Existential Crisis:
The Cricket World Cup 2023 got off to a lively start with New Zealand delivering a resounding victory over England. However, the on-field spectacle was overshadowed by concerns off the field, raising questions about the future of the 50-over format.
New Zealand's Statement:
New Zealand's performance was nothing short of spectacular. Despite injuries to key players, they showcased their resilience, with stand-in captain Tom Latham leading the charge. Batsmen Devon Conway and Rachin Ravindra left an indelible mark, with Conway notching New Zealand's fastest World Cup century from 83 balls. Ravindra's remarkable performance at just 23 years old added to the spectacle.
Empty Stands and the Record Crowd:
While the game on the field was thrilling, the sight of numerous empty seats in a 135,000-capacity stadium raised eyebrows. The International Cricket Council (ICC) touted it as a record crowd for an opening match in a men's 50-over World Cup, with more than 47,000 attendees. However, the daytime temperatures and late arrivals painted a different picture.
Ticket Troubles and Organization Woes:
The tournament's organization faced criticism, particularly regarding ticket sales and fixture releases. Tickets were only made available for purchase 41 days before the event, leaving fans with little time to plan. Frequent changes to the fixtures also created uncertainty for potential attendees.
England's Disappointing Defense:
Defending champions England failed to live up to expectations, with captain Jos Buttler expressing a desire for an aggressive approach. However, their timid performance raised concerns, as they were soundly defeated by New Zealand.
The ODI Format's Crisis:
Cricket's 50-over format faces an existential crisis, with doubts about its long-term viability. T20 cricket's popularity, shorter game duration, and the forthcoming inclusion of cricket in the Olympics in 2028 have all contributed to the format's uncertainty.
The Future of the Cricket World Cup:
The Cricket World Cup 2023, with only ten teams and a 45-day duration, contrasts with the more condensed and inclusive format of the Twenty20 World Cup. The competition's organizers fear ongoing struggles to fill stadiums, particularly in matches not involving India.
As the tournament progresses, the cricketing world will be closely watching to see if the allure of ODI cricket can be reignited, or if the format will continue to face challenges and uncertainties.
New Zealand Stun England with Commanding Performance in Cricket World Cup Opener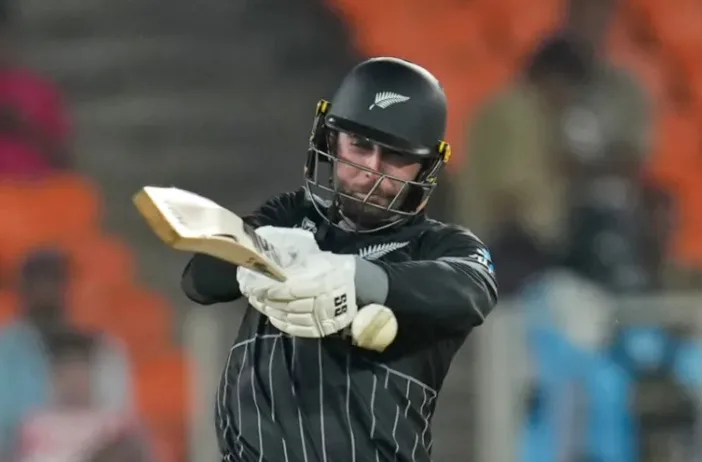 Conway and Ravindra's Heroics:
Devon Conway and Rachin Ravindra emerged as the heroes for New Zealand. Facing a formidable English bowling attack, Conway played a breathtaking innings, notching New Zealand's fastest World Cup century from just 83 balls. His unbeaten 152, adorned with 13 fours and two sixes, set the tone for New Zealand's chase.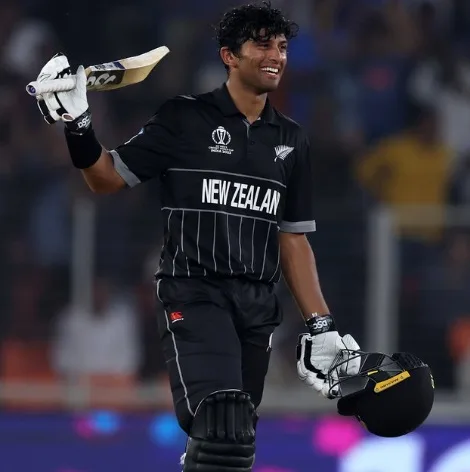 Rachin Ravindra, at just 23 years old, delivered a performance that will be etched in cricketing history. His 123 not out from 96 balls was a masterclass in batting. Ravindra showcased his immense talent with nine fours and four sixes, announcing his arrival on the international stage in style. Together, Conway and Ravindra shared an unbeaten stand of 273 for the second wicket, guiding New Zealand to a resounding victory.
England's Struggles:
On the other side of the contest, England, the defending champions, faced a torrid time. Their batting lineup struggled to make an impact against New Zealand's disciplined bowling attack. Joe Root's valiant 77 was a lone bright spot in an otherwise disappointing batting performance.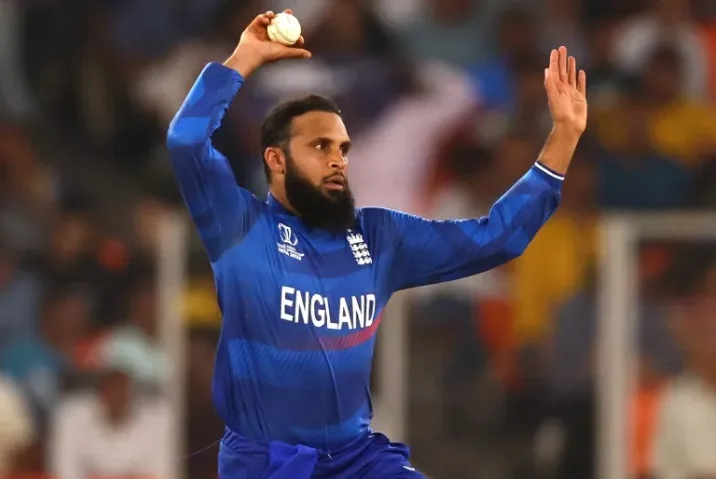 New Zealand's bowlers, despite missing some key players due to injuries, maintained consistent pressure on the English batsmen. The likes of Trent Boult, Lockie Ferguson, and Ish Sodhi ensured that England could only muster a total of 282-9 in their innings.
You may find interesting in other articles:
Allu Arjun Makes History as First Telugu Actor to Get Wax Statue at Madame Tussauds Dubai
Thalapathy Vijay's "Leo" Breaks Records with UK Advance Bookings
A Lesson for England:
Jos Buttler, England's captain, had stated his team's intent to attack this tournament, but the outcome was far from their expectations. England's timid performance not only resulted in a defeat but also raised concerns about their net run-rate, which could become a deciding factor as the tournament progresses.
As the cricketing world turns its attention to the Cricket World Cup 2023, New Zealand's commanding victory serves as a stark reminder that the competition is wide open, and any team can rise to the occasion. While England looks to regroup, New Zealand's thrilling performance has set the stage for an exciting tournament ahead.
Follow Us On: Facebook | YouTube | Twitter | Instagram | Pinterest