Discover the latest trade figures: India's September merchandise exports experience a 2.6% decline, reaching $34.47 billion. Get insights into the nation's economic performance for the month.
Introduction:
The Indian trade scenario has navigated turbulent waters with resilience, as merchandise exports declined by 2.6 percent YoY in September, settling at $34.47 billion. This decline was mirrored in imports, which contracted by a substantial 15 percent, reaching $53.84 billion in September 2023 compared to the previous year. Amidst these challenges, positive signs are emerging, with the trade deficit hitting a 5-month low of $19.37 billion for the month.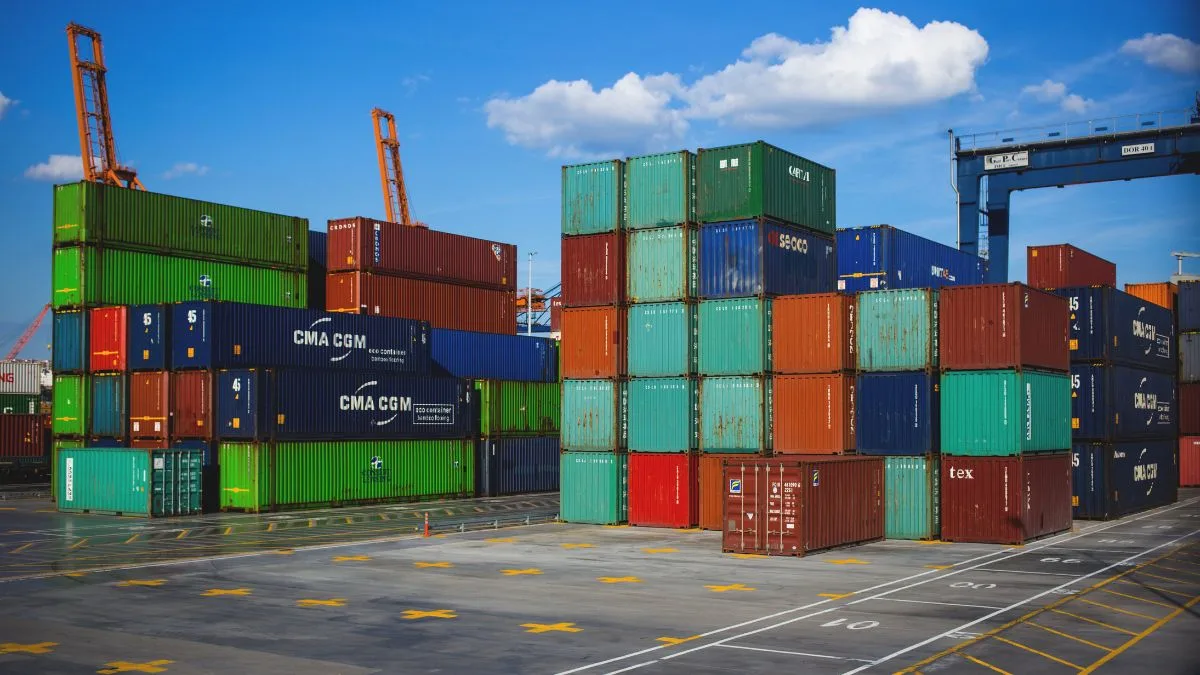 India's September Merchandise Exports Drop
Trade Deficit at a 5-Month Low: India's trade deficit saw a remarkable decline of over 30 percent YoY, settling at $19.37 billion, compared to $27.98 billion in the same month last year. This significant reduction can be attributed to a more substantial fall in imports.
Export Trends & Global Headwinds: Indian merchandise exports have been consistently declining, influenced by global headwinds and recessionary trends in India's primary export destinations. This downturn has persisted over several months.
Green Shoots of Recovery: Commerce Secretary Sunil Barthwal sees a silver lining in the September data. He noted that non-petroleum and non-gems & jewellery merchandise exports grew by 1.86 percent, signaling the reversal of India's falling export trend. Barthwal is optimistic about exports showing positive growth in the remaining six months of the fiscal year.
Positive Projections: The Ministry of Commerce's weekly trends for October have been encouraging, suggesting a positive outlook despite a global growth rate reduction by the World Trade Organization (WTO) from 1.7 to 0.8 percent.
Services Sector: India's services exports showed marginal growth, reaching $29.37 billion. In contrast, services imports saw a notable decrease from $16.27 billion in September last year to $14.91 billion this year.
H1 Export Performance: For the first half of 2023-24, exports recorded an 8.7 percent YoY decline, while imports contracted by 12.2 percent.
Positive Export Growth in Key Commodities: Notably, 11 principal commodities experienced positive export growth in the first half of the fiscal year. Petroleum products led the way with a 22 percent increase, followed by marine products at 19 percent. The most substantial boost was seen in outbound shipments of ships, boats, and floating structures, with a remarkable 126 percent YoY increase.
Stabilization of Commodity Prices: The fall in imports can be attributed to price moderation and correction. The sharp decline in prices for commodities like soya oil, petroleum products, and iron & steel, which had surged due to the Russia-Ukraine conflict last year, has been a major factor.
Import Substitution: Import substitution, driven by an improvement in India's production capacity and the Production Linked Incentive (PLI) scheme, has contributed to the import decrease. This phenomenon has been observed in electronic products, pharmaceuticals, and marine production.
Diversification of Export Markets: To counter declining demand in traditional markets like the US, China, Bangladesh, and Singapore, India is actively exploring new markets. Exports of office equipment to Turkey, drugs and pharmaceuticals to Finland, and Mica to the Philippines have been successful endeavors, indicating the country's progress in diversifying its export baskets.
Read related articles:
India's Ascent to Global Growth Leader: Can It Rival China?
Economists Applaud Positive Trends in CPI and IIP Data
India Aims to Achieve $30 Trillion Economy by 2050
In Summary
The Indian trade landscape has faced formidable challenges, but there's a glimmer of hope as the trade deficit hits a 5-month low, and green shoots of recovery emerge. As the nation adapts to global uncertainties and strives for export diversification, the resilience of India's economy and its export sectors becomes more evident, providing a beacon of optimism in an ever-changing global market. India's ability to explore new markets amidst these challenging times is a testament to its adaptability and determination in navigating the complexities of the global economy.