Kane Williamson's Spectacular Half-Century Marred by Injury in World Cup 2023 Comeback. During the World Cup 2023 match between New Zealand and Bangladesh, thing unforeseen befell to Kane Williamson. He got hit on his left hand by the ball. It happened in the 38th over when he was trying to make a run to the other end of the pitch.
Introduction:
In a World Cup 2023 clash between New Zealand and Bangladesh, cricket fans witnessed a rollercoaster of emotions as New Zealand captain Kane Williamson made a spectacular comeback. However, his remarkable half-century was marred by an unfortunate injury that forced him to retire hurt. This twist in the game left everyone on the edge of their seats.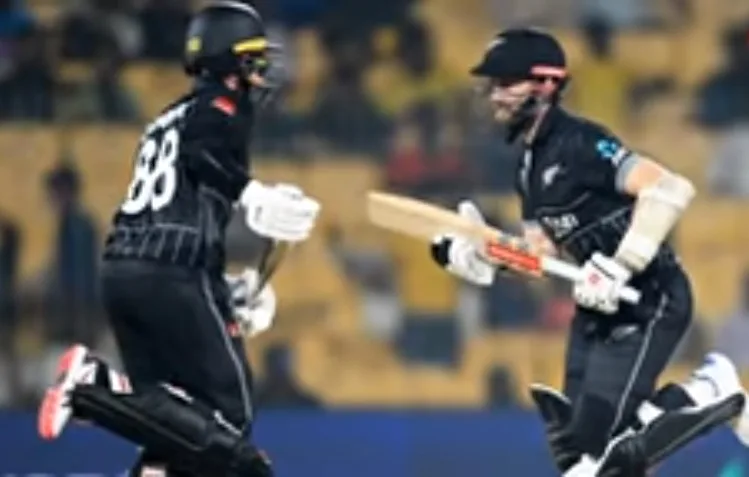 Key Highlights:
Kane Williamson made a remarkable comeback after a long injury layoff.
He scored a brilliant 81-ball half-century during New Zealand's chase of a 246-run target.
Williamson suffered a hand injury when he was hit by the ball while attempting a single.
He will undergo an X-ray to assess the extent of the injury.
The Detailed News: Kane Williamson's Spectacular Half-Century Marred by Injury in World Cup 2023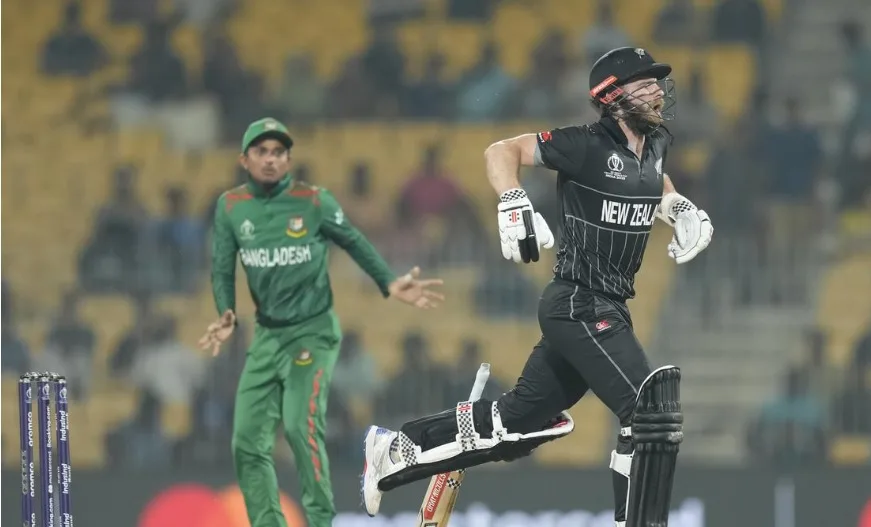 Cricket fans around the world eagerly awaited Kane Williamson's return to international cricket after a significant hiatus due to a severe injury. The New Zealand captain, known for his exceptional batting prowess, made a memorable comeback during the World Cup 2023 clash against Bangladesh in Chennai on Friday.
This was Williamson's first official match since the IPL 2023 opener for the Gujarat Titans in Ahmedabad back in March. His fans had been anxiously awaiting his return, and he didn't disappoint. In his pursuit of a 246-run target set by Bangladesh, Williamson displayed his class and skill, scoring a remarkable 81-ball half-century.
Williamson's innings was characterized by patience and an astute understanding of the game. He initially took his time to settle in before gradually picking up the scoring rate. However, as the match took an unforeseen turn, so did Williamson's fortune.
Related article: Cricket World Cup 2023: New Zealand Thrives, but Empty Stands Raise Concerns
In the 38th over of the match, while attempting a single to the non-striker's end, Williamson suffered a blow to his left hand from the mid-off fielder. The incident took everyone by surprise, and the New Zealand captain was immediately attended to by the physiotherapists. Despite the initial setback, Williamson continued to bat, displaying remarkable grit and determination.
However, as the innings progressed, it became apparent that the injury was impeding his performance. After further consideration and consulting with the team, Williamson made the difficult decision to retire hurt. The exact extent of his injury remained uncertain at the time.
The Black Caps, New Zealand's social media handle, confirmed the situation, stating that "Kane Williamson will have an X-ray on his left thumb tomorrow after being hit by the ball as he runs between the wickets in last match against Bangladesh."
This injury was a cruel twist of fate for Williamson, who had already experienced a significant setback earlier in the year. During his first IPL match for the Gujarat Titans, he had ruptured his Anterior Cruciate Ligament (ACL) while attempting to save a boundary against the Chennai Super Kings at the Narendra Modi Stadium. This incident had effectively ruled him out of cricket for nearly six months.
Despite his recent injury woes, Williamson had made a strong statement in the warm-up games leading to the World Cup. He scored 54 not out and 37 in two impressive innings. However, he chose to sit out New Zealand's first two league-stage wins against England and the Netherlands to ensure he was fully prepared for the tournament.
Despite Williamson's retirement hurt, New Zealand managed to seal the chase with a comfortable eight-wicket margin. Daryl Mitchell played a crucial role, remaining unbeaten on 89 off just 66 balls, ensuring that the Kiwis achieved victory. The match was a rollercoaster of emotions, with fans hoping for Williamson's quick recovery and return to the pitch, while also celebrating the team's triumph.