Mission Raniganj Reviews Box Office Day 1 Advance Booking: Akshay Kumar's Film Depends on Over-The-Counter Ticket Sales and Word-of-Mouth
Review done by Moneybizpedia Team: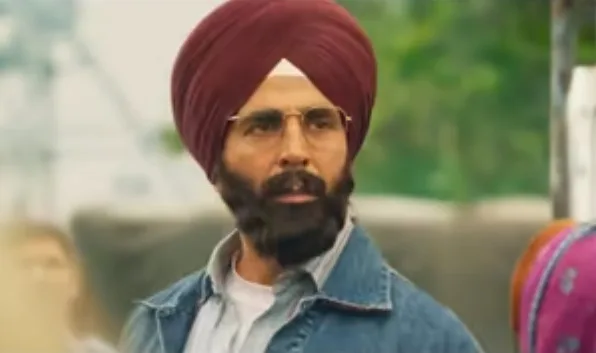 Mission Raniganj Reviews Box Office Day 1
Key Highlights:
"Mission Raniganj" portrays the real-life story of a heroic Coal India officer who rescued 65 trapped miners.
The film is directed by Tinu Suresh Desai and stars Akshay Kumar, Parineeti Chopra, Kumud Mishra, Pavan Malhotra, and more.
Advance booking for the film's day 1 at the box office has been surprisingly low, with tickets worth around 80 lakhs gross sold across the country.
The movie now relies on word-of-mouth reviews and over-the-counter ticket sales to determine its fate.
In the midst of anticipation and excitement, "Mission Raniganj" is finally hitting the big screens. Directed by Tinu Suresh Desai, this thriller is based on a real-life incident from 1989 when the Raniganj Coalfields faced a catastrophic collapse. Starring the versatile Akshay Kumar, along with Parineeti Chopra, Kumud Mishra, Pavan Malhotra, and more, fans were hopeful for an engaging cinematic experience.
However, the advance booking for the film's opening day has taken an unexpected turn. "Mission Raniganj" has managed to sell tickets worth approximately 80 lakhs gross all across the country. This outcome is akin to the response garnered by the film "Selfiee," which has left many surprised.
The film's fate now largely hinges on the reactions it receives from the audience, as over-the-counter ticket sales will play a significant role in determining its box office performance. The movie's opening day collections are not expected to be staggering, but they will establish a foundation upon which the film can build over the weekend, especially considering the absence of major new releases in theaters.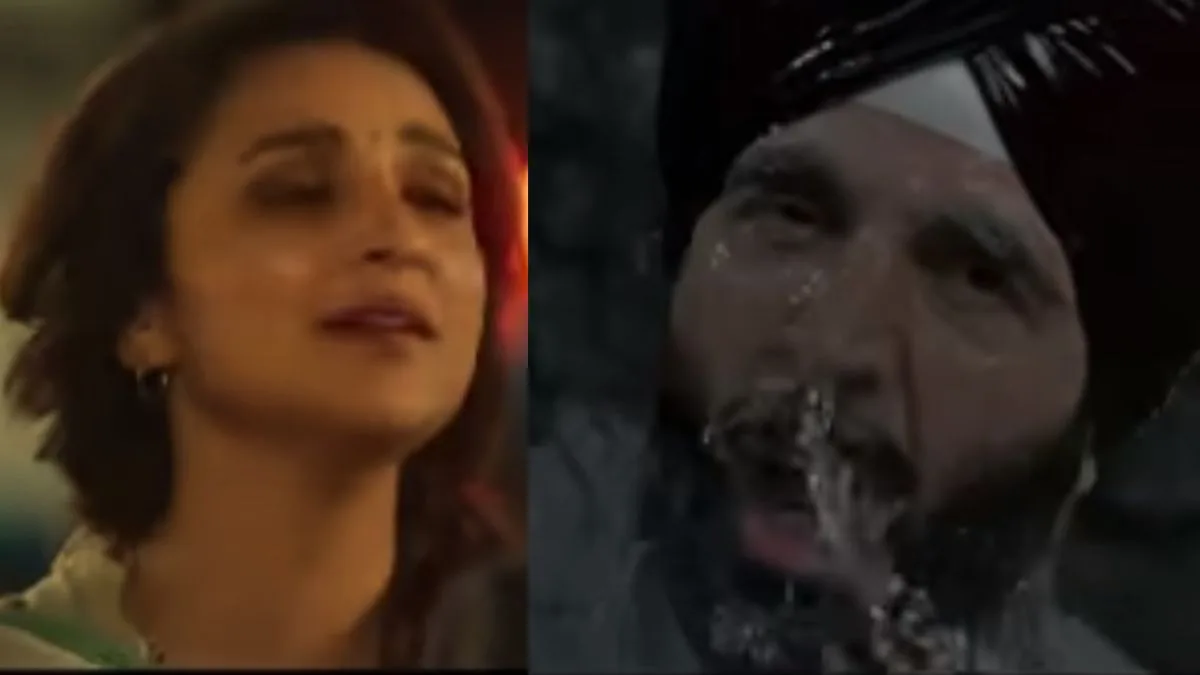 Director Tinu Suresh Desai had previously collaborated with Akshay Kumar on "Rustom," which turned out to be a box office success. Fans are hoping for a similar outcome with "Mission Raniganj," provided the film manages to captivate audiences and generate positive word-of-mouth reviews.
Akshay Kumar's last release, "OMG 2," achieved box office success despite facing a clash with "Gadar 2." The film eventually earned 150 crores in India after a decent start. Now, all eyes are on "Mission Raniganj" to see if it can replicate the magic of Akshay's previous hits.
Please note that box office numbers are based on estimates and various sources and have not been independently verified by Moneybizpedia. As the film's fate unfolds, audiences and industry experts eagerly await its performance at the box office.
Also read other interesting stories:
Thalapathy Vijay's "Leo" Breaks Records with UK Advance Bookings
Allu Arjun Makes History as First Telugu Actor to Get Wax Statue at Madame Tussauds Dubai
Audience Reacts to Mission Raniganj Trailer: Real Emotions and Expectations Shine Through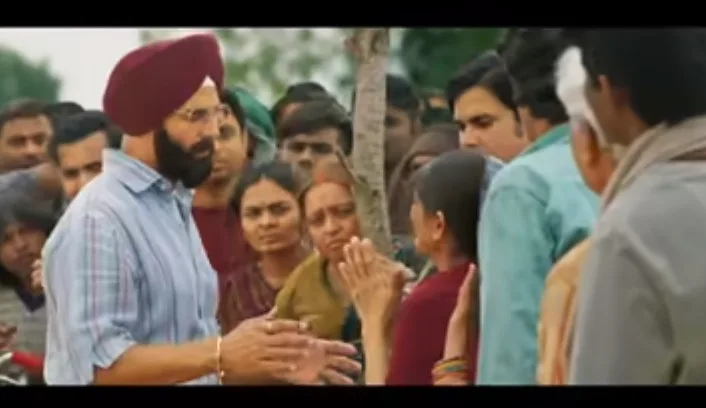 The recently released trailer of Mission Raniganj, starring Akshay Kumar, has sparked a range of emotions and expectations among the audience. This film, based on the real-life incident of the 1989 collapse of Raniganj Coalfields, has touched the hearts of many viewers, especially those with a personal connection to the events portrayed. Watch Official Trailer
Pride and Gratitude for Showcasing Raniganj's History
One viewer, @smritimondalvlogs6706, expressed immense pride in being from Raniganj and thanked the Pooja Entertainment team for beautifully showcasing the history of their town. They believe the film will make their town's history known to the entire country.
Applause for Portraying Triumph of Humanity
@lofiedits_official commended the film for highlighting the triumph of humanity, emotions, and expectations. They appreciated the courage it took to bring such real-life incidents to the screen.
Personal Connection to the Story
@abhishekprakash002 shared a personal connection to the events depicted in the trailer. They mentioned being an eyewitness to the incident in Mahaveer Colony, not far from their home in J K Nagar. They highlighted Jaswant Singh's heroism, acknowledging him as a hero to their generation.
Pride in Hometown's History
@Sunkensoul143, another Raniganj resident, expressed pride in their coal mine and how Jaswant Singh saved lives during their father's time. They seem excited to see their town's history on the big screen.
Akshay Kumar's Impact
@N.1Bhojpuri praised Akshay Kumar as not just a history breaker but also a history creator, showing anticipation for his role in the film.
Acknowledgment of the Trailer's Impact
@AKBMedia couldn't help but call the trailer a "Blockbuster Trailer" with a heartwarming emoji.
Support for Unsung Heroes
@VickyPrajapatiimdiffer voiced support for stories like Mission Raniganj, emphasizing the need for audience support for such important narratives.
Excitement for a Different Genre
@keertankohli9158 expressed happiness about the film exploring something different and voiced a desire for more survival movies.
Personal Pride in Family Connection
@2d3am1, who hails from Raniganj, proudly stated that their father was a miner and expressed pride in him.
Goosebumps and Emotional Moments
Several viewers, including @LigerLiger-zc9bz, @swagatakhan590, and @jayp7436, mentioned getting goosebumps during various moments in the trailer, with some reminiscing about their family's experiences during the incident.
Salute to Real Heroes
@user-yu8dd4bm9o paid tribute to Engineer Jaswant Singh Gill, the real legend who saved 65 coal miners, and offered a salute.
Appreciation for the Miners' Work
@Rahulkumar-ou3xz saluted the coal miners for their dangerous work.
Support for Real-Life Stories
@pavitmalhi emphasized the importance of films like Mission Raniganj that shed light on real-life heroes.
Akshay Kumar's Legacy
@being_kandy praised Akshay Kumar for consistently delivering legendary movies to Bollywood.
Support for the Victims
@nikhilkushwaha2754 urged support for movies like these, especially in Bollywood.
Excitement for a Unique Film
@MayankKeer-md1gw and @mr_unfortunate_16_11 expressed their excitement for a different kind of movie and unique storytelling.
Proud Moment for Raniganj
@AHMAD46622, a Raniganj native, shared the pride of their hometown being portrayed and thanked the movie for recognizing the heroes.
Support for Mining Community
@kanwarpreetcheema6950 highlighted the unique Indian technology used to save miners and the need to support such efforts.
The Power of Storytelling
@marketerkader appreciated the trailer's impact and its ability to tell an important story.
Great Expectations
@mayurcharniya8785 and @jayentsengupta1547 expressed high hopes for the movie and its star cast.
Recognition for Real Heroes
@KnowledgeEnthusiast extended support to Akshay Kumar and the team for showcasing real-life rescue missions and applauded the trailer.
Huge Expectations for the Film
@poonamnishad6203 termed the trailer a "true masterpiece."
Strong Emotions
@calltothesky2880 expressed the excitement of people from Asansol and acknowledged the need to recognize the bravery of Sikhs in India.
Support for Akshay Kumar
@funnydesiboys9864 showed admiration for Akshay Kumar's portrayal of a challenging role.
Nostalgia for the '90s
@dhanwindersinghrollno48non46 expressed nostalgia for the '90s and their love for Akshay Kumar.
High Expectations
@filmykirdaar praised the trailer and wished the movie great success.
Respect for Akshay Kumar
@bishnugiri4176 acknowledged that Akshay Kumar excels in roles that portray Sardar characters.
Eager Anticipation
@PradeepKmarothiya1995-oc4rx shared their excitement for the film and love for Akshay Kumar.
Appreciation for Akshay Kumar's Return
@indunilepitawala1722 welcomed Akshay Kumar's return to the big screen with a masterpiece.
Support for Unsung Heroes
@spammerboy-gp4tw conveyed goosebumps from the trailer.
Real Indian Heroes
@kanishkaniyogi712 saluted the hardworking miners
Follow Us On: Facebook | YouTube | Twitter | Instagram | Pinterest