Thalapathy Vijay's "Leo" Breaks Records with UK Advance Bookings, Poised to Be the Biggest Indian Opener
Review done by Moneybizpedia Team, October 5, 2023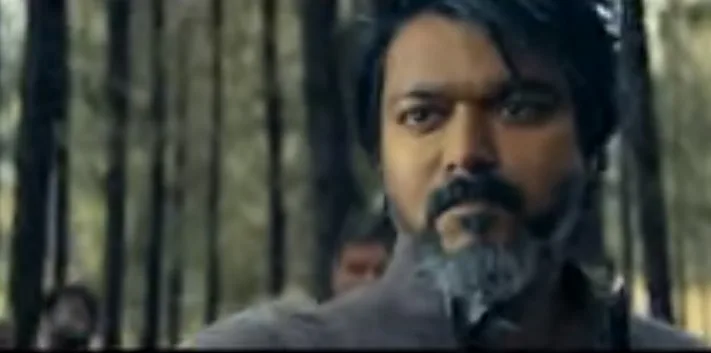 The much-anticipated action thriller "Leo," starring Thalapathy Vijay, is not only gaining widespread attention for its star-studded cast and compelling storyline but is also achieving remarkable milestones with its advance bookings in the UK.
A Star-Studded Extravaganza:
"Leo" promises to be a cinematic spectacle with an ensemble cast that includes Thalapathy Vijay, Sanjay Dutt, Trisha Krishnan, and more. What adds to the film's allure is the highly-anticipated reunion of Vijay and Trisha after a 14-year gap. The film also marks Sanjay Dutt's debut in Tamil cinema, setting the stage for a riveting face-off between two powerhouse actors.
However, the intrigue surrounding "Leo" extends beyond its cast. The film has been generating significant buzz due to the concept of the "Lokesh Kanagaraj Universe" (LCU), which promises an interconnected cinematic experience. This innovative storytelling approach has captured the imaginations of fans and critics alike.
Overseas Market Sensation:
While Thalapathy Vijay enjoys a massive fan base internationally, the UK has witnessed an astounding surge in advance bookings for "Leo." According to trade reports, the film has already surpassed the £300,000 mark in ticket sales for its opening day through advance bookings alone. This extraordinary achievement places "Leo" as the third-biggest Indian opener in the UK, surpassing the opening day collections of Salman Khan's blockbuster, "Sultan" (£271,000).
What's truly remarkable is that "Leo" still has a substantial 14 days to go before its theatrical release in the UK. Given this momentum, it is well on its way to surpassing the current top Indian opener in the UK, "Pathaan" (£319,000), and is poised to claim the title of the biggest Indian opener in the country.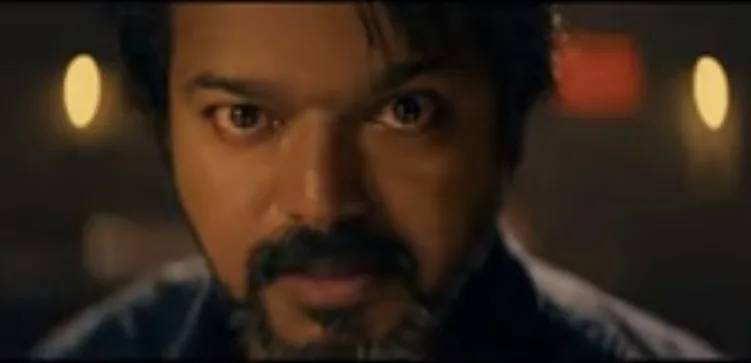 Top Indian Openers in the UK:
"Pathaan" – £319,000
"Jawan" – £307,000
"Leo" – £300,000+ (14 days to go)
"Sultan" – £271,000
"Chennai Express" – £258,500
Note: Box office figures are based on estimates and various sources and have not been independently verified by Moneybizpedia.
As anticipation continues to reach a fever pitch, "Leo" appears set to not only create new records but also secure its place as a historic moment in UK box office history. Fans and cinephiles are eagerly counting down the days until the film's release, eager to witness the cinematic magic that Thalapathy Vijay and the team behind "Leo" have in store.
Stay tuned to Moneybizpedia for more in-depth updates, and captivating stories from the world of cinema!
Search related posts:
Dr. Kafeel Khan's Heartfelt Twitter Letter to Shah Rukh Khan
Now we want to review audience reaction on watching Thalapathy Vijay's "Leo" Official Trailer on YouTube.
Audience Reactions to "Leo" and Thalapathy Vijay: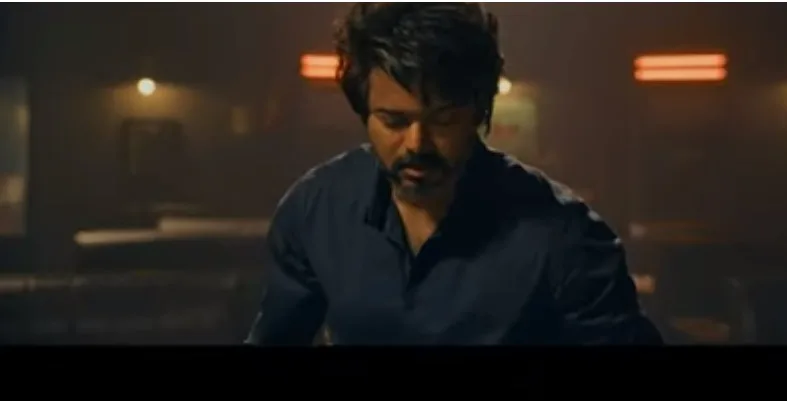 @adithyamadhavan1441: Providing some insights into the cast, @adithyamadhavan1441 clarified that Sandy Master plays the role of the serial killer, while Matthew Thomas takes on the character of the javelin thrower, most likely Parthi's son.
@GoatAmv: In a concise yet enthusiastic comment, @GoatAmv expressed unwavering support for director Lokesh Kanakraj and Thalapathy Vijay's "Leo," foreseeing a promising future for the film.
@FUKRA_lNSAAN: In a brief but impactful statement, @FUKRA_lNSAAN shared their excitement, describing the trailer as giving them "pure goosebumps" and praising Thalapathy Vijay's magnetic presence.
@mohitpandit9304: @mohitpandit9304 predicted that "Leo" would be a career-defining movie for Thalapathy Vijay, acknowledging the actor's continuous growth even at the peak of his career.
@Kakashiiii: @Kakashiiii praised the trailer as a "mastercut" with beautiful scenes, expressing genuine excitement for the film's release.
@nothingok1221: Offering words of approval, @nothingok1221 affirmed that "Leo" and Thalapathy Vijay, often referred to as "PJ," never disappoint, hinting at the film's potential to be another hit.
@shivaworld3: Drawing comparisons, @shivaworld3 anticipated that "Leo" would offer more goosebumps than "Jawan," setting high expectations for the film's thrilling content.
@Ash_Cream_28: Speculating about potential connections, @Ash_Cream_28 raised the possibility of "Leo" being linked to another project, Vikram, hinting at an epic experience.
@SharoonGabriel: Providing a correction, @SharoonGabriel clarified that the serial killer is played by Sandy Master, while Mathew Thomas portrays Vijay's son, rectifying earlier misconceptions.
@DeepMusicVideos: @DeepMusicVideos conveyed their excitement and admiration for Thalapathy Vijay's intense performance, celebrating the impressive response the film's trailer received within just 18 minutes.
@rayhanshow432: In a concise comment, @rayhanshow432 expressed their support for both Thalapathy Vijay and Shah Rukh Khan, two of their favorite actors.
@ShaluGupta-oz6rm: Providing a breakdown of the trailer elements, @ShaluGupta-oz6rm highlighted the visual, music, and lyrics, declaring it as a goosebump-inducing experience.
@cricketgamesinfo: @cricketgamesinfo shared their excitement for "Leo," echoing the anticipation felt by many for the movie's release.
@rohitsinhpadhar47: @rohitsinhpadhar47 celebrated "Leo" becoming the world's fastest 1 million-liked trailer in just 21 minutes, emphasizing the movie's widespread appeal.
@kowshiksingha555: Praising Thalapathy Vijay's performance, @kowshiksingha555 acknowledged his exceptional acting skills.
@aftabkhan1995: @aftabkhan1995 highlighted director Lokesh Kanakraj's contribution to the film's promise, emphasizing his role in the movie's success.
@inaambilal6671: Comparing it to another project, @inaambilal6671 expressed confidence that "Leo" would not disappoint, referencing "PJ."
@KrittyMhoursago: @KrittyMhoursago acknowledged the consistent track record of both Lokesh and "PJ," expressing confidence in their latest collaboration.
@roy18sumit: @roy18sumit anticipated that the car chase scene in IMAX would be a visual treat for viewers.
@ansu.fati.: @ansu.fati. praised Thalapathy Vijay's status as the best South Indian actor.
@subeasyhaigamer319: Celebrating the positive feedback, @subeasyhaigamer319 expressed their love for "PJ" and the movie's trailer.
@sudeshsiddhewar2953: @sudeshsiddhewar2953 shared their thoughts on potential plot twists, drawing connections to Thalapathy Vijay's previous movies.
@ayushkumar1021: Expressing gratitude for the speedy trailer release, @ayushkumar1021 eagerly anticipated the movie's release.
@vijay_anna_fan911: @vijay_anna_fan911 hailed "Leo" as a genuine masterpiece.
@boommovies1596: @boommovies1596 acknowledged "Leo's" capacity to both make and break records.
@vedzzanime: Awaiting the Hindi trailer, @vedzzanime joined the ranks of excited fans.
@AnopKumarDas: Delighted by the connection to Thalapathy Vijay's name, @AnopKumarDas congratulated the actor on his well-deserved recognition.
@SanXb2: Moved by the trailer's final scene, @SanXb2 experienced goosebumps and high expectations for the film.
@kamlakarbangare2465: Speculating on the movie's intriguing plot, @kamlakarbangare2465 pondered the possibility of two Thalapathy Vijays in the film.
@leonv3490: Comparing reviews, @leonv3490 appreciated "PJ's" (Thalapathy Vijay) stellar review, even surpassing that of another reviewer, "bnfz."
These comments showcase the immense excitement and support from fans and viewers, highlighting the anticipation surrounding "Leo" and the unparalleled charm of Thalapathy Vijay.
Follow Us On: Facebook | YouTube | Twitter | Instagram | Pinterest